Getting to Know Estoril and the Cascais Region
The Estoril coast is relatively close to Lisbon, the Portuguese capital; it extends from Carcavelos, 15 kilometres (9.3 mi) from the capital, and stretches as far as the beach of Guincho (sometimes referred colloquially as the Costa de Estoril-Sintra or Costa de Lisboa. Estoril includes several smaller boroughs and localities along the coastline, namely (from east to west): São Pedro do Estoril, São João do Estoril, Santo António do Estoril (or simply Estoril) and Monte Estoril, as well as others to the interior.
Conference Location - Estoril Centro De Congressos
The 28th International Conference on Micro Electro Mechanical Systems (MEMS 2015) will be held at the Estoril Centro De Congressos.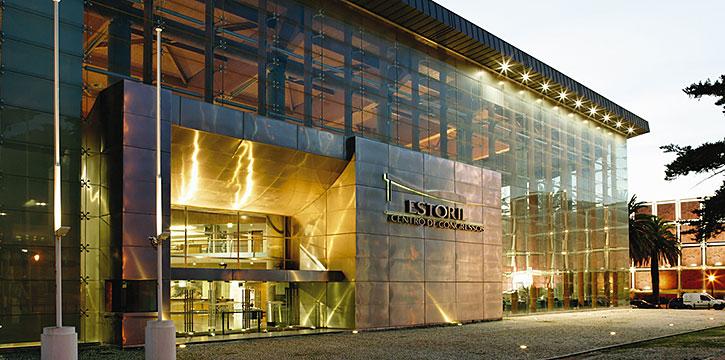 Estoril Centro De Congressos
Avenida Amaral, 2765-192
Estoril, Portugal
The Estoril Centro De Congressos boasts a privileged location on the Estoril coast, 25 km away from Lisbon airport, and right next to the famous Casino with its surrounding gardens and sea view.
For more information regarding transportation to Estoril and the Estoril Centro De Congressos, please visit the
MEMS 2015 Transportation Page
.