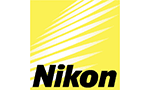 Nikon Precision Inc.
1399 Shoreway Road
Belmont, CA 94002 USA
1-650-508-4674
fax: 1-650-508-4600
npicom@nikon.com
nikonprecision.com
Booth 39
Nikon Precision provides sales, marketing, and unparalleled support for Nikon Lithography systems worldwide. Our extensive product portfolio includes specialized solutions for MEMS/LED, and flat panel display (FPD) processing, as well as advanced i-line, KrF, ArF, and immersion lithography systems used throughout the semiconductor and thin-film magnetic head (TFH) industries. Please visit our website at
https://www.nikonprecision.com
.