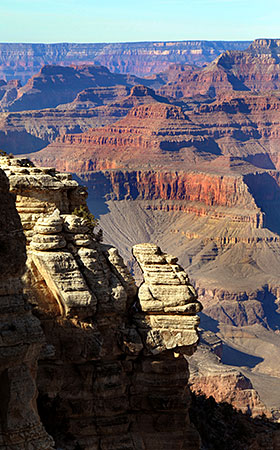 Dear Prospective Commercial Supporters of IEEE MEMS 2017,
As General Chairs of the 30th IEEE International Conference on Micro Electro Mechanical Systems (MEMS 2017), we would like to formally invite you to participate as a member of the MEMS Benefactor Group. The Conference will be held at the Rio Las Vegas Hotel and Casino from January 22 - 26, 2017, in Las Vegas, Nevada, USA. We anticipate over 600 academic and industrial engineers and scientists from around the world to attend.
Covering the highest quality research and development on micro devices and systems, IEEE MEMS 2017 is totally self-supporting and relies on contributions and tuition to offset all expenses. The goal of the MEMS Benefactor Group is to assist in keeping the tuition rate as low as possible, which should enhance the potential number of participants being able to attend.
There are various levels of involvement to participate as a member of the MEMS Benefactor Group. Parallel to the Technical Program is an exhibit area displaying products and services relevant to researchers in the MEMS field, i.e. vendors of books and journals, processing equipment, test equipment, materials, CAD tools, or MEMS processing, design, and test services. If your company or institute is not interested in becoming an exhibitor, then you may want to consider becoming a patron of IEEE MEMS 2017.
As the flagship meeting in the field, the MEMS Conference attracts world leaders in MEMS by offering a top quality, single session technical program of the current state-of-the-art papers combined with networking opportunities. This is a great opportunity to expose your company to the key players of MEMS and introduce your equipment, materials, and services to potential users from all over the world in one place.
We are looking forward to another successful conference in 2017 and hope that your company will join the MEMS Benefactor Group.
We look forward to seeing you in January 2017 in Las Vegas!

Ellis Meng
Conference Chair
University of Southern California, USA



Clark T.-C. Nguyen
Conference Chair
University of California, Berkeley, USA